Campus Rape and Victims' Rights
Sexual assault has reached epidemic levels on college campuses in the United States. According to a recent survey, as many as one out of every five female undergraduate students has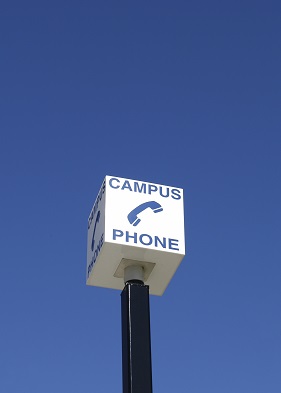 been the victim of a sexual assault.
Despite its prevalence in fraternity houses, social clubs, student housing and campuses across the country, college authorities not only have been slow to respond, but often have been outright hostile to victims when allegations are levied. In fact, according to the U.S. Department of Education, 85 institutions of higher learning were being investigated in 2014 for their failure to properly address allegations of sexual violence on their campuses.
As devastating as these statistics are, they only scratch the surface of describing the impact sexual assault has on an individual. In addition to immediate physical injuries and emotional pain, many survivors of sexual assault continue to suffer long-term damage including: Post-Traumatic Stress Disorder (PTSD), depression, humiliation, erroneous self-blaming, rational and irrational fears and even STDs. If not properly treated, these effects of sexual assault can last a lifetime.
Adding insult to injury, survivors must also face the difficult task of reporting the violation to authorities – or living with the assault and its impact secretly. And, given the number of high-profile cases where victim accusations have been met by campus and other authorities with incredulity, disbelief and hostility, it is easy to understand why so many women choose not to report - particularly since so many schools lately have actually chosen to protect the perpetrator of the assault (and to punish the victim instead).
If you are the survivor of a college sexual assault and wish to do more to vindicate your rights, you should know that you have legal options that are outside of both the school's internal procedures and the criminal justice system.
Whether you want to get your day in court against your assailant, hold the organization or property owner accountable for its failure to protect you or seek redress for the school's inadequate response to your charges, we can help you navigate the civil courts and seek the justice you deserve. While we reference only Pennsylvania and federal law in the following sections, we can offer legal assistance to victims nationwide.
The Difference Between Civil Lawsuits and Criminal Trials
There are several key differences between criminal and civil proceedings.
Criminal trials are brought by governmental authorities to punish a violation of the laws; if the defendant is found guilty of a crime, particularly of a violent felony like sexual assault and battery, the result is most likely a prison sentence. Because of the possibility of imprisonment in a criminal trial, the government has to prove its case against the defendant beyond a reasonable doubt.
Civil proceedings, on the other hand, are brought by private individuals to redress violations of their rights; defendants who lose in civil court are forced to pay money, called damages, to both compensate the plaintiff for her injuries and to punish the defendant for his outrageous behavior.
Because there is no possibility of imprisonment in civil proceedings, the plaintiff's burden of proving the violation is lower than that of a criminal trial. Called the preponderance of the evidence, a civil plaintiff need only show that her version of events was more likely to be true than not in order to win.
Civil Claims for the Attack
An attacker can be sued for assault and battery, intentional infliction of emotional distress and false imprisonment.
In addition, the organization in control of the property where the assault occurred may also be liable for the survivor's damages, particularly if members of the organization negligently provided alcohol or drugs to its guests or the assailant, or if the premises were unsafe due to its negligence (e.g., an attack in a student apartment that the assailant was only able to access because the security system was broken). In addition, where the perpetrator is a known offender and the educational institution has failed to take adequate measures to ensure the safety of its students, the institution may be liable for the assault.
Likewise, if the attack happened while the assailant was ostensibly working (e.g., an assault during a tutoring session with a graduate teaching assistant), the attacker's employer may also be sued in civil court.
Civil lawsuits have to be brought within a set amount of time or the claim will expire. In Pennsylvania, each of the claims identified in this section must be brought within two years of the attack.
Civil Claims for the School's Inadequate Response
Both public and private colleges and universities are required to respond to allegations of sexual violence in particular ways, and there are several claims you can bring in a civil lawsuit if your school failed to do so.
Title IX of the Education Amendments of 1972
Title IX prohibits sex discrimination, including sexual violence, in education. In order to meet its obligations under Title IX, a college must do all of the following when a sexual assault complaint is made:
Adopt and publish procedures that will promptly and fairly resolve complaints
Take a report and investigate the incident promptly
Protect the victim from the attacker after the report is made
Conduct a reliable, adequate and impartial investigation
Allow the victim to present evidence and witnesses, and be represented by an attorney if the attacker has legal counsel present
Help the victim change classes, housing and even transportation as necessary
Respond to any report of retaliation for reporting the initial attack
Take steps to end any hostile environment created by the assault
Title IX Civil Lawsuit
If you prevail in a civil suit against your college for failing to take any of these measures, it may be forced by the court to mend its ways, pay you money damages and even pay your attorney.
The time limit for bringing Title IX claims varies according to the state where the college is located; for Pennsylvania schools, these claims must be brought within two years of the violation.
Title IX Administrative Claim
The United States government, through its Department of Education, maintains an Office of Civil Rights ("OCR") wherein a victim may seek help outside of court, but only if you file a claim with OCR within 180 days of the last act of discrimination or retaliation. If you fail to do so, OCR will often refuse to help.
Victims of discrimination and/or retaliation should also know that they are not required to file a claim with OCR and doing so will not stop the clock from running on a civil lawsuit; for example in Pennsylvania, if OCR takes longer than two years to investigate and decide the claim and you have not already filed a lawsuit, then your right to do so may be lost forever. And, you should know that some states' deadlines to file civil lawsuits can be as short as one year.
In addition, it is important to remember that OCR is limited in the relief it can provide to a victim of discrimination or retaliation. So, while OCR can be useful, you still must be ready to file a lawsuit if you desire monetary compensation as a result of your school's conduct.
As a final word of caution, many schools have internal programs that they present to victims as being designed to help them, such as mediation. However, you should know that while authorities offer these as "assistance" to victims, those same authorities often have the school's best interests at heart, not yours. Accordingly, as the school's internal procedures usually include several rounds of appeals to higher and higher authorities within the institution, completing such a mediation program can take years – and may only conclude well past the deadline for filing a civil lawsuit. Unfortunately, we have met with victims who relied on their school's grievance procedures for too long, resulting in their not only losing the mediation, but their day in court as well.
Title VII of the Civil Rights Act & Breach of Contract
In addition to Title IX, if you were an employee of the college at the time (this includes teaching assistants and work study jobs) and as a result of reporting the attack your employment was negatively affected, you may be able to bring a claim for breach of contract as well as a separate claim for violation of Title VII of the Civil Rights Act.
While the contract claim can be brought anytime within four years of its breach under Pennsylvania law, a Title VII claim is subject to a strict process, which must begin by filing a charge of discrimination with the Equal Employment Opportunity Commission (EEOC) - within as little as 180 days of the discrimination. Therefore, if you think you may have a Title VII claim, it is strongly advised that you seek legal advice as soon as possible.
Related Claims
When an institution of higher education fails to properly respond to claims of sexual violence, the refusal to listen and act, as well as any retaliation that subsequently occurs, can cause severe emotional pain for which you can also seek redress in the civil courts. In Pennsylvania, these claims must be brought within two years.
Contact Us
At Kobylinski + Kobylinski, we understand how difficult it can be to report a sexual assault. However, we have also seen how empowering the successful resolution of a civil suit can be for survivors.
If you or someone you love has been the victim of a sexual assault on a college campus, please contact us to discuss your legal rights. We never charge a fee for an initial consultation, and we prosecute many cases on a contingent basis – meaning we only receive a fee if and when our client's case comes to a successful resolution.
Resources
85 Colleges Are Now Under Federal Investigation for Sexual Assault Cases
AAU Campus Survey on Sexual Assault and Sexual Misconduct
Battery – the oft forgotten claim
College and University Liability for Violent Campus Attacks
Columbia student protesting campus rape carries mattress during graduation
Damages in Rape and Sexual Abuse Cases
Dealing with School Retaliation
Filing a Discrimination Claim - Pennsylvania
How to Pursue a Title IX Lawsuit
Intentional Infliction of Emotional Distress
Know Your Rights: Title IX Requires Your School to Address Sexual Violence
This New Study Shows Sexual Assault on College Campuses Has Reached "Epidemic" Levels
Selected Title IX Practice Issues