Discrimination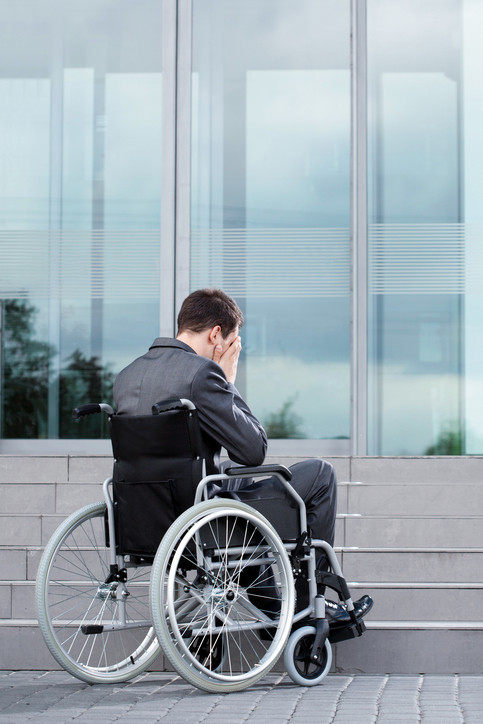 America is referred to as a "melting pot" because of the diverse cultures and nationalities of which this country is composed. While cultural and ethnic diversity exists, the sad fact is that its mere existence does not always equate to equal treatment and a level playing field. Anyone, who has experienced discrimination knows without question the harm it causes and, also, the selective blindness shown towards it. Many people prefer to believe discrimination is a thing of the past. Victims of discrimination know different, and discrimination for any reason is wrong. Discrimination for any reason takes away your right to be a valued member of your community, particularly at work or in a public setting.
We attend work because of our immediate needs, such as being able to support our families and loved ones. We attend work because we want to make our futures as secure as possible. And, equally important, we attend work because it's satisfying and gives us an opportunity to contribute to something greater than ourselves.
Any form of discrimination or harassment takes away the security that working provides and turns that all important job into a living nightmare. Most of us need our jobs and, despite the pain and humiliation caused by discrimination and harassment, continue to report to work because we have no choice. Oftentimes, a person bears this burden until their employer fires them for unlawful reasons.
If you have been the victim of discrimination or harassment, you may have a legal cause of action against the persons responsible and your employer if you are a member of a protected class. In general, the recognized protected classes are:
Race/Color;
National Origin;
Religion;
Sex;
Age;
Disability and/or Disabilities
Genetic Information;
Pregnancy; and/or
Retaliation for Protecting or Opposing Discriminatory Practices.
In addition, a strong momentum is building to protect persons on the basis of their sexual orientation. In most cases, a discriminated individual is protected by both federal and state law. Pennsylvania maintains the Human Relations Commission to assist individuals victimized by discrimination. The United States government maintains the Equal Employment Opportunity Commission, which is charged with enforcing the following statutes, among others:
Discrimination cases are procedurally complicated, which makes having effective legal counsel of paramount importance. In some cases, a discriminated individual has to meet both a notice/reporting requirement, which vary depending upon statute, and a statute of limitations (a permissible period of time to file a legal action). Often, more than one clock is ticking at a time. Moreover, a discriminated individual usually must exhaust what are referred to as "administrative remedies" prior to seeking help in the Courts for some types of discrimination but not for others. An individual's failure to navigate this procedural landscape successfully may find their rights being lost forever.
At Kobylinski + Kobylinski, our attorneys are experienced not only with managing the legal complexities of these types of cases, but with understanding how difficult it is for an individual to come forward in order to confront their employer and/or harasser. We have helped many persons receive monetary compensation as a result of workplace discrimination. We have also helped our clients ensure their past experiences will not prevent them from pursuing future opportunities.
If you or someone you love has been the victim of discrimination or harassment, please contact us today to discuss your rights. We never charge a fee for an initial consultation, and we prosecute most cases on a contingent basis—meaning we only receive a fee if and when our client's case comes to successful resolution.